Spring is finally (FINALLY!!!) here.
Don't get me wrong I am still all about the winter vibes, the coziness, and the hot coffee, cuddles with Pixie (our new dog: these pictures are from the day we adopted her and after two weeks with her, she is amazing and prefect) on my lap, and my husband next to me. But with Covid and being always at home, I find spring more than welcome to my life. I truly need the sun in my life right now, like a cat that is sleeping by a sunlit window, enjoying the calmness of the sunrays that warms the house.
As soon as spring hit our area, I started opening all the windows, spring-cleaned the house in 2 days, lol, and made the house ready for spring. I think my soul truly needed that. I've been waiting for this moment for what seems to me as forever. If my mom would be alive right now, she would laugh at me so hard, because if you knew me in real life then you know that I LOVE winter.
But after this entire year (and even harder winter) I needed spring and I needed the sun. I needed a fresh start on the house and just give our home a huge reset and also reset myself. It's a small change but it made a huge difference in my life and changed the energy in my life to new energy that can fill me and push me to where I want to go. I know it all sounds a bit out there if you don't believe in energy and stuff like that, you can easily change this to God and other beliefs you have, but I am sure you know what I mean. 
Spring always had magical energy to it, of a new beginning, a rebirth if it's from nature or our soul. We all need this change at some point and I love that this year spring just entered like a tidal wave, pushing that renewal energy all over and the world feels open again, even if It's still in the midst of a pandemic. The world feels clean again and bright, and that everything is possible 😀
For me, this is the perfect time to act and get out of my hibernation and start doing, pushing myself, and acting on my dreams and goals harder than before.
This is the best time to breathe in the spring air and start planting our seeds for whatever we want to do and achieve.
A small example…
If you want to write a book soon:
outline now!
Get your ideas flowing in your brain!
Figure out a schedule that you can write 5 minutes a day or 2 hours!
This is where whatever seed you plant right now if you nourish it throughout this season by the time you reach summer your time and effort will pay off.
This is the perfect time to let go of what no longer aligns with you anymore or who you are. Maybe even reconnect and mend some broken relationships and let go of your ego. This is a time that you can declutter your mind, brainstorm ideas, journal more about what's bring you joy and how you can grow, and be where you want to be.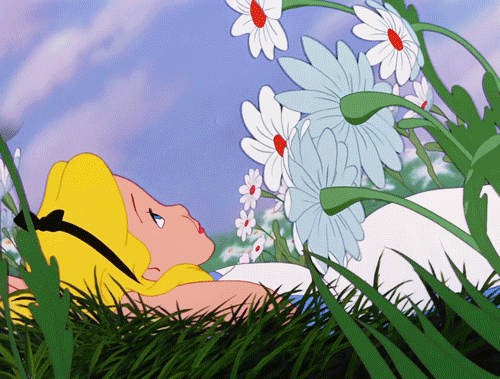 This is the time that you can renew your intention and bring more fun and sun into your life.
I want to be more aligned with who I am and what I am putting out to the world so to do that, I wrote my intentions for spring:
Be tidier and more organized
Work harder on my writing
Work more on my youtube channel
Re-Organize my craft room
Read at least 2 books each month (been in a huge reading slump)
Have a healthy mind, body, and soul
The measures I will take to achieve these 6 intentions:
Do an evening routine again and tidy the house for 15-30 minutes before bedtime. Try a new morning routine as well.
Write daily from 1 word to at least 500 words.
Batch film at least 2 videos twice a week and edit 2 videos a week.
Chance the setup of my desk in the room and all my craft supplies.
Read at least 1 chapter a day
Workout twice a week, I've entered (today) to a new workout plan with a trainer and I will work out 4 times a week (OMG), go for a long walk every day, do daily yoga flow, meditate and keep drinking 2L of water every day.
So take your time, nourish your mind, and your body. Brainstorm your intentions, your goals, and dreams. See how you can find the path to make does dream come true, and spring is the best time to plant these seeds.
Thank you so much for reading ❤
Galit