Hello everyone, I hope you are all having a great Tuesday ❤
I had a few very hard days in every aspect of my well being, but today I can finally rest and do the things I love, like talking to you 😉
As a blogger and a writer, I gathered some great apps that are actually useful. I also found some cool sites to help any fellow writer/blogger do their work better. Some of the apps are more obvious than others but because I use them almost daily they got their spot of honor in my top 10 (my phone camera, calendar, and Gmail are not included as it's too obvious and because I don't have a regular camera, I use my phone camera for everything) and I'm also not including WordPress site as it's too obvious 😉
So let's start…
Instagram App
I am obsessed with Instagram and I want to use it more for my blogging/writing. I think it's a wonderful tool and can be utilized well for your business. For me it means, putting more of my own pictures which are a not an easy task for me.
Google Keep App/Site
This is a very overlooked app (or site) but it's amazing. I use it for my notes daily and even multiple times a day. I have labels for my mom, my writing/work, my blog, home and many more and you can color code the notes, put pictures, links, record voice, draw… But still keeping everything looking simple in the presentation – I love it. I've been using it for almost 2 years and I am loving it. It's like a pocket planner for notes, hehe 😀
Grammarly Site
Okay, this site has taken over my life completely and I use the free option. It helps so much with writing anything, from writing blog posts, comments, and even writing your novel, lol. I use the site, it's on my chrome and even my windows. Such a simple tool but works well and beyond. I can't even imagine writing anything online without this site. I wish they had an app as well.
WordPress App
My blog is on WordPress, so I naturally have the app. I don't use it a lot, mainly with comments and likes, but it's a useful app to have around if you're a WordPress blogger.
WordPress Android / WordPress IOS
Pixabay Site
I love taking pictures on my own, but I don't want to put my already very rare free time on taking pictures, I want to use that time to actually write my book or edit it and connect with you ❤ So I use Pixabay a lot – A lot! I love this site and I think everyone can find gorgeous pictures that will relate to what you like and what's your blog is about.
Canva Site/App
If you edit your pictures for a blog post this site is for you. I used to use the picmonkey but then they deleted the free option (they have a 7 days free trial) so I switched to Canva and I am so happy I did, it's amazing. It has great options for every social media, newsletter, and posts, and so much more. Everything is so approachable and easy.
This one is my favorite, though I mostly use the site. I also have the app which is also very nice to use however, I use it to share my edited picture that is already saved on the site and so I don't need to download right away and just share from the app. I use the site daily as well and it's one of my most used sites after Instagram and Google Keep 🙂
Buffer App/Site
This is my favorite scheduling app for my twitter, it's sad that they give you just so little free scheduling but I'll take what I can 😉 I use this app and site a lot and I need to use it more, hehe. If you know any good free scheduling tool, let me know 😀
Twitter App
This one is obvious, I think. I love twitter a lot and I want to use it more for connecting with you and for my writing. I try to use my twitter daily but in most cases, I use it every second day or so, but I do comment and like a lot. This is a very helpful tool for any blogger/writer and I need to really utilize it more.
Dropbox App (and site)
This is pretty obvious as well, I think, well at least for me. I use it so much daily for storing my pictures (mostly) but also notes and all of my huge pile of Ebooks (I have too many books both paper and ebooks… I need help).
Hemingway Editor Site
This is a relatively new site for me but I absolutely love it. If you like to get truly "abused" and see your writing shred apart with beautiful colors of errors this is the site for you 😉 as I edit my novel, after each chapter I put in Grammarly and after that I put in this Hemingway Editor Site, lol (yes I know… and I am… Crazy, hehe) and there I see all the wonderful errors I would never catch by myself, YAY.
So I truly think that this site is an amazing tool for writers and if you like your book to be the best it can be, put your chapter in there and start editing 😀
A bonus app is for editing pictures that I use so many times a day, way too much. Is called Snapseed which is a great and easy app to edit your picture very professional looking. I love using this app a lot and it's free 😉
Snapseed Android / Snapseed IOS
What app (or site) is your favorite?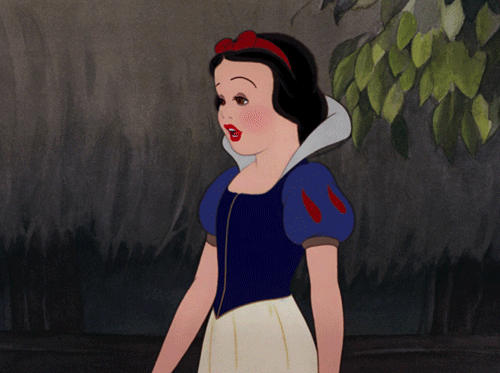 As always, thank you so much for reading ❤