Hello everyone and happy July to you all ❤
Wow, it's already July. Where did all the year go? Time is running so fast and I barely can catch up. My month started out already with tons of things to do for my mom, for myself and lots more. My calendar looks too colorful, even for me, hehe 😀 I love the start of a month, everything feels fresh and there's a feeling in the air that everything is possible.
As a new month comes, I sit down, reflect on the previous month and think of all the things I want to achieve this month, especially when I didn't do so good with my June goals. I want to start posting these posts again, to keep myself accountable… So feel free to ask me how my goals are doing any time you want ❤
Here are my July goals
Work
Write at least 5K (it's not much but it's something) 😉
Finish outlining.
Edit 2 chapters (editing is a real struggle for me, hehe).
Blog twice a week (This month is too hectic so I will post only twice a week. Scheduling is almost done, yay).
Finish formatting my new Bi-monthly newsletter (going out in August, so don't miss it).
Social Media
Post more on my social media (talking about struggle, lol).
Mom
Organize my mom's medical papers (this is very urgent and I'm procrastinating on this every day).
Home
Keep the house clean and organized every day (new evening routine).
Self-Care
Drink more water 😀 (I know, I know… but I am doing better with this goal, even got a new cute water bottle).
Make time for a full half an hour of self-care once a week ❤ (Like mani-pedi, facial mask and just a bit of pampering).
Go back to walking or elliptical.
Hobby
What is a hobby? lol, It's been so long. But seriously, I would love to return to my junk journal at least once a month 😀
Also, I want to get back to my reading. My TBR pile is growing fast and after a huge reading-slump, I am starting to get out of it so I hope to read more. My goal is to read 3 books this month.
What goal are you hoping to achieve this month?
Let me know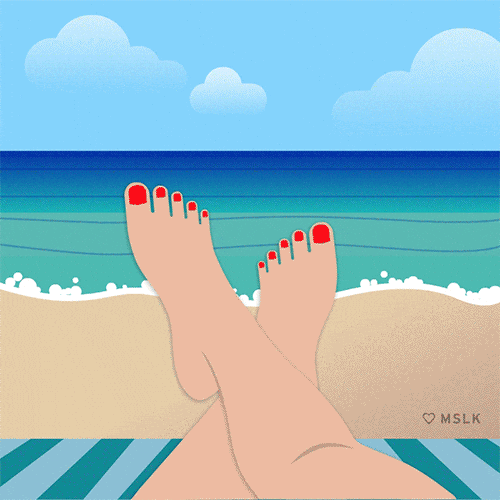 As always, thank you so much for reading ❤
Patreon / Twitter / Instagram / Facebook / Tumblr
* Go book shopping at http://www.bookdepository.com/?a_aid=GalitBalli 🙂 I am a Book Depository Affiliate! If you buy books using my link, I receive a small referral commission, and I will be immensely grateful 🙂