Hello everyone, and happy Tuesday to you all ❤
Yesterday was a crazy busy day with my mom. We went to Jerusalem, in order to grab some meds for my mom and after over 13 hours out and most of it in a car, I came home exhausted. it's been a long time since I was this dead tired.
Anyways… I saw this great book tag over at Chanelle and I had to do this cute tag 🙂 If you don't know who is Chanelle or her amazing blog chanelleheley go visit her blog and say hello, she would love that. Her blog is about beauty, life, books and so much more. I get inspired everytime I pop my head over her blog and I am sure you will too ❤
Now, onto the tag:
Bookmarks or random pieces of papers?
Well,  I am more of a bookmark kinda of a girl but I will use random paper or anything if I need to. however, I will also write a note on my phone which page I am in and not use bookmarks at all 😉
Stop reading randomly or after a chapter/certain amount of pages?
I love stopping after I hit a new chapter but if I am tired I will stop after the end of a paragraph or if the sentence end at the end of the page I will stop there.
Do you have a certain place at home for reading?
Not really, but I do most of my reading on the couch, so maybe I do 😀
Do you eat or drink whilst reading?
In most cases no, I am too afraid to spill something on the book, but sometimes I will drink something, and when I do I will put the book far from me and then have a sip of my drink and get back to my reading. I will never eat though whilst reading.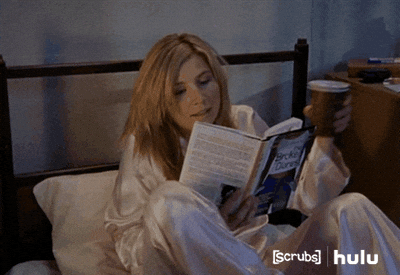 Multitasking: Music or TV when reading?
Nope. I don't mind when my Ralfi (my husband) is watching TV but I love to read the book in quiet.
One book at a time or several?
Okay, this one is a bit hard. In most cases, I love reading one book at a time. However, sometimes I'm in a mood where I can't read just one book, lol. Like the last two months, I've read 3 books all at the same times, hehe. This month, I can't even think of doing that.
Reading at home or everywhere?
I read a lot of Ebooks while my mom was in the hospital through an app on my phone, but I love reading at home and feel comfortable.
Reading out loud or silently?
LOL,  there are parts of the book where it has a more fast dialog or fights, I love reading out loud but in most cases, I love reading in silence. I don't listen to many audiobooks, I guess that really shows that I love reading the book on my own and silently 🙂
Breaking the spine or keeping it like new?
OMG, NOOOO! It even hurts to write the question, lol. I hate breaking the spine. 99.9% of my books look new even though I read them a lot of them more than 6-30 times, hehe. All my books are paperbacks and there are a few books that I broke the spine and it hurt seeing them there, so I try to never do that (yeah I know, I sound crazy, hehe).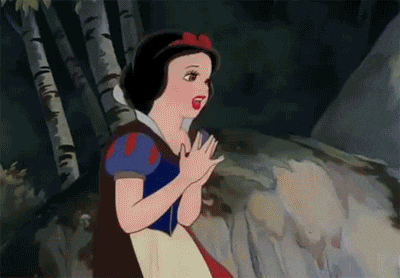 Do you write in your books?
OMG! What a monster thought of these cruel questions, the horror, lol. Nope. Never.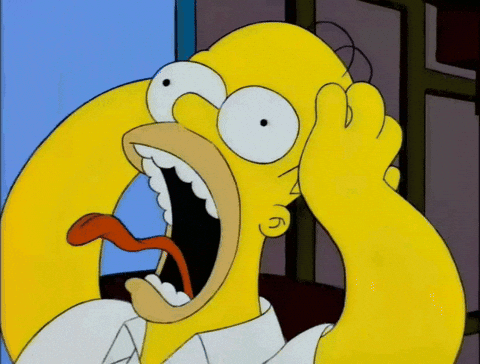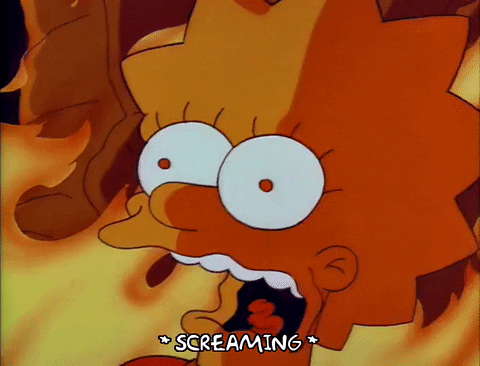 That is all for this tag 😀
To all the BookDragons or BookUnicorns out there, feel free to grab this tag and consider yourself tagged. If you feel like answering one or more Questions from the tag I would love to see your answers in the comments below 🙂
BTW, I did a similar tag to this also called: The Reading Habits Tag 3 years ago, feel free to give it a look ❤
As always, thank you so much for reading ❤
Patreon / Twitter / Instagram / Facebook / Tumblr
* Go book shopping at http://www.bookdepository.com/?a_aid=GalitBalli 🙂 I am a Book Depository Affiliate! If you buy books using my link, I receive a small referral commission, and I will be immensely grateful 🙂