Author: Ryan Graudin
Pages: 464 Pages
Genre: Science Fiction, YA
Publication Date: September 26th, 2017 
Publisher: Little, Brown Books for Young Readers
Blurb
Time flies when you're plundering history.
Farway Gaius McCarthy was born outside of time. The son of a time-traveling Recorder from 2354 AD and a gladiator living in Rome in 95 AD, Far's birth defies the laws of nature. Exploring history himself is all he's ever wanted, and after failing his final time-traveling exam, Far takes a position commanding a ship with a crew of his friends as part of a black market operation to steal valuables from the past.
But during a heist on the sinking Titanic, Far meets a mysterious girl who always seems to be one step ahead of him. Armed with knowledge that will bring Far's very existence into question, she will lead Far and his team on a race through time to discover a frightening truth: History is not as steady as it seems.
Review
5 Stars
This is my first read of Ryan Graudin and I loved it. Usually, I don't like read different POVs but here Ryan did an amazing job and it was very satisfying.
I love how the author implements the time travel here and from the start with the heist, I was deep in the story and I finished it in one sitting…Well in two, lol. This story reminds me a lot of Firefly, Timeless, and Doctor Who all jumbled up together, and it worked. The time travel makes everything feel better here and the plot moves faster. The author paints wonderful images of the time travel, that you just can't fall deeper into the story.
The plot itself is very gripping and you just find yourself at 2am still reading 😀 I loved the jumps through history and the none stop excitement and adventures. This is definitely a more plot-driven story than a character-driven, but it was still a wonderful read. Even the romance here was written beautifully and didn't take the spotlight from the plot or other characters.
The characters were very well made, even though I did want more information on a few characters. It felt as if something was missing (it didn't make the story less great).
Far – I loved how the author made this unusual character as the lead character, but I think we could've gotten more details and more of his story here. It felt a bit like something missing and it was hard for me to relate to Far.
Gram – Is the Engineer of the Invictus. I loved reading more about him, lol. He is so smart and logical – I guess that's what made me relate to him more 😀
Eliot – The mysterious girl character, was such a wonderful addition to the other characters and even though I was very suspicious of her from the start, she is still an important part of the plot.
Priya – Is Far's girlfriend from the start and it was written beautifully which made the story relatable. This relationship reminded me a lot of  Zoe and Wash from Firefly, lol. and maybe my favorite of the characters
Imogen – Far's cousin. I loved her quirky style and her unique hairstyles and I really enjoyed reading more about her.
From the middle of the book, things get clearer and more adventurous, but what I loved here best is that the middle of the book just made me read faster, I was so invested in the plot and the characters and I obsessed in knowing more and more.
By the end I was so sad it was over…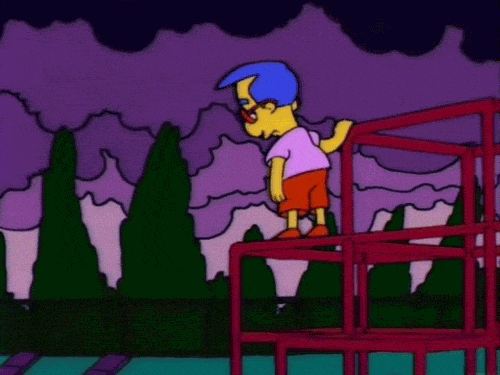 Overall, Invictus was a very gripping, fast paced, action packed story and I highly recommend this book to you all ❤
You can find the book over at
As always, thank you so much for reading ❤